Test Centres
Test centre locations for the second test window in May/June 2017 are listed below.
Capital cities
Adelaide
Brisbane
Canberra
Darwin
Hobart
Melbourne
Perth
Sydney
Regional locations
Albury
Armidale
Ballarat
Bathurst
Bundaberg
Mildura
Newcastle
Parramatta
Sunshine Coast
Townsville
Wagga Wagga
Warrnambool
Wollongong
Test centre session times
From the second test window in May/June 2017, the test will be available at the following times:
Session Indicative Reporting time*
Literacy AM 7:30AM
Numeracy AM 10:30AM
Literacy PM 1:30PM
Numeracy PM 4:30PM
*The reporting time may vary according to test centres. Please check your Admission Ticket for the exact reporting time. The exact reporting address of your test centre will be stated on your Admission Ticket which will be available to you approximately one week before the start of the test window. Test centre addresses cannot be released any earlier for security reasons.
You will be asked to select your preferred test centre, test date and session time when you complete your online registration for the test. Registrations for the May/June 2017 test window will open on Tuesday 18 April 2017.
All test centres are located in the town or city centre. Those located in the city centre are easily accessible by public transport. There is no penalty, other than the loss of your fee, if you register but do not turn up for the test.
Please note:
It is not possible to change your test session after the close of registrations for the test window. For example, if you book a morning session it is not possible to request changing to an afternoon session or a session on another day during the test window.
Test centres operate to a staggered schedule and not all test centres will operate on every day of the test window. A list of available session times will be shown on the test registration site.
Test centres will be filled on a first-come, first-serve basis, so you are advised to register early. If you are unable to book a place due to a test centre being filled to capacity on your preferred dates, you will be able to register for remote proctoring.
Latest news
Results for the first test window in February/March 2017 have been released.
Registrations for the May/June test window closed at 5pm AEST on Tuesday 2 May 2017. The test window will be held from Wednesday 24 May to Tuesday 6 June 2017.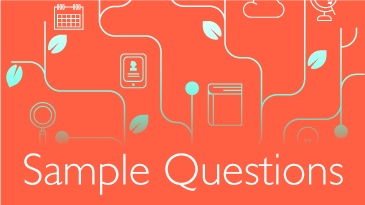 Literacy and Numeracy Test for Initial Teacher Education Students Assessment Framework